Vote for Carrboro & Durham Yoga Companies
We would love your support as you vote in the Indy Best of the Triangle poll! Please list Carrboro & Durham Yoga Companies for Best Yoga Studio on page 4, and thanks so much for your support! While you are voting, please visit Durham Magazine's poll, too—Best Fitness Center is on page 3.
Yoga & Essential Oils
Engage your senses and experience deeply therapeutic yoga in our two-part series on yoga and essential oils. Anna Cordova will lead the asana, while Jane Howard Crutchfield applies essential oils specially chosen to enhance your experience of each pose. Enjoy both sessions ($55), or either one independently ($35/$30 early). Details →
Elevate (invigorating practice), Saturday, April 19, 1:00–3:00 p.m.
Yinsence (tranquil practice), Saturday, April 26, 1:00–3:00 p.m.
Yoga 101
This eight-week series with Hannah Byrum is for those who have never been to a class before or those who want to brush up on the basics. We'll explain the structure of a yoga class, meditation, warm-up, asanas (positions), and relaxation. This introduction to yoga will break it down for everyone to be comfortable, relaxed, and confident to move on to other classes. Wednesdays, April 30–June 18, 5:30–6:45 p.m. $100; $90 before April 23. Details →
Yoga 102
Looking for a next step after Yoga 101? Our Yoga 102 offering is for you! Patty Adams leads you through a continuing basics class in a progressive setting. Ongoing on Mondays, 5:30–6:45 p.m.; next series begins April 28 and runs seven weeks ($90/$80 early bird), but you can drop in to any session for $15. Details →
Practice Safely for Decades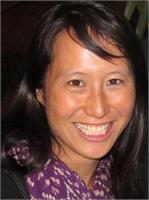 These workshops with physical therapist Shin-Yiing Yeung give you tools for self-care and injury-free practice at any age:
Hip Hip Hooray: Enhancing Asana Practice from Hips and Core, Saturday, May 3, 1:00–3:00 p.m.
Yoga-Related Injuries Revealed, Saturday, May 10, 1:00–3:00 p.m.
Enroll in both for $55 or either for $35, with an early bird rate of $30 up to a week ahead. Details →
Back Care Yoga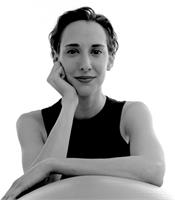 Join specialist Sara Hauber for one or both of these workshops designed to help you practice pain-free and maintain a healthy back:
Happy Hips and a Healthy Back, Saturday, May 17, 1:00–3:00 p.m.
Yoga without Back Pain, Saturday, May 24, 1:00–3:00 p.m.
Enroll in both for $55 before May 10, or either for $35, with an early bird rate of $30 up to a week ahead. Details →
Amy Matthews and Leslie Kaminoff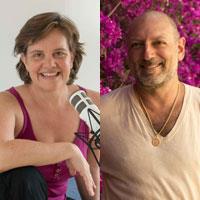 We are delighted to welcome Amy Matthews and Leslie Kaminoff to the Carrboro Yoga Company Saturday and Sunday, May 17–18. Leslie and Amy are co-authors of the bestselling book Yoga Anatomy and teach the anatomy segment of our yoga teacher training. Their shared respect and fondness, along with complementary approaches to similar topics, challenge one another to deepen their own perspectives, an enlightening experience for all present. Join us for this rare event—and sign up now, as it will fill! Details →
Yoga Teacher Training
We now offer two formats of our popular, enriching yoga teacher training in Chapel Hill/Carrboro, North Carolina. Choose between:
Three-week summer intensive, July 19–August 10, 2014
Eight-month weekend program, second weekend of the month, September 2014–April 2015
Whether you aspire to teach or simply want to immerse yourself in yoga, the program gives you a firm grounding in the basics of yoga and deepens your relationship with yoga and yourself. Join us on this journey! Details →