Winter Schedule
Our winter schedule runs from December 1 through February 28. New this quarter:
Weekday classes at 9:30 and noon daily, including the addition of Sophia Giebultowicz, Flow Yoga, 9:30 a.m. Wednesdays; Lauren Sacks, Alignment Yoga, at noon Wednesdays; and Sara Owens teaching Tuesdays at noon and Thursdays at 9:30 a.m.
Alignment Yoga with Hannah, Wednesdays, 4:15–5:15 p.m. Graduates of Hannah's Intro series might especially enjoy continuing their study with her!
Our schedule is always correct online—bookmark our Class Schedule.
Christina Sell Is Coming!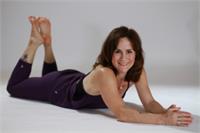 We are very excited to host international teacher Christina Sell for a fun, full weekend of practice January 31–February 2. There are two tracks: one all-levels, one intermediate and advanced. The workshop will be held in the Brodie Duke Building at the corner of Corporation and Liggett—register NOW to reserve your space! Details →
Fly and Thai: Continuing Basics
Continue to build a strong foundation so that you can continue to explore and play! Led by Mike Dorman and Linda Chupkowski, we will continue deepening our knowledge and ability to collaborate on these fun acrobatically inspired partner poses. Saturday, December 7, 1:00–3:00 p.m. $30; $25 before December 1. Details →
Postnatal Pilates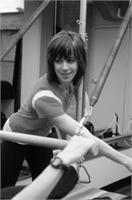 Stacy Wolfson teaches gentle strengthening exercises to help heal, restrengthen, reconnect, and rebalance postpartum. You will learn how to help regain pelvic floor functionality and strengthen the postural muscles that have been effected during pregnancy and birth. Sunday, December 8, 1:00–3:00 p.m. $30; $25 before December 1. Details →
Designing Wellness
What would be possible for you in 2014 if you had a roadmap for your health? Integrative health coach and yoga instructor Elizabeth Matteson Bechard will lead you in this interactive 3-hour workshop that will include a combination of group coaching, time for individual reflection, and group yoga practice. Saturday, December 14, 12:30–3:30 p.m. $45; $40 before December 7. Details →
Celebrating Light: Winter Solstice Celebration & Potluck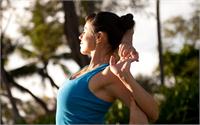 By recognizing and celebrating the light in ourselves, each other and our world we enhance that light. We will use physical postures of yoga, breath work, meditation, and chanting to make use of the power of the winter solstice in this all-levels workshop. Saturday, December 21, 6:00–7:30 p.m., $15. Details →
We'll follow the workshop with a community potluck, 7:30–9:00 p.m. Bring a friend and a dish to share!
New Year's Day Yoga Mala
Join Anna Cordova New Year's Day for the practice of Yoga Mala, a powerful experience that will stretch you and leave your yoga practice changed. Along with being an incredible way to detox, physically and mentally, it's a memorable gesture to mark the end of a new year and a fresh start for the year ahead.
A Yoga Mala is 108 sun salutations (modified for ease). A "round" of sun salutations is 27 sun salutations. 108 sun salutations will be four rounds of 27, with breaks encouraged and snacks afterward. Wednesday, January 1, 10:00 a.m.–noon, $30; $25 before 12/25. Details →