Spring Schedule
Our spring schedule runs March 1–May 31. New this quarter, in addition to Yoga 101 and 102:
Flow Yoga with Lauren Joyner Mondays and Wednesdays, 9:30–11:00 a.m.
Pilates with Bela Fishbeyn Wednesdays, noon–1:00 p.m.
Alignment Yoga with Anne and Palmer Seeley, Thursdays, 6:00–7:30 p.m.
Community Class ($5) with Carolina Yoga Co. Teacher Training students and graduates, Thursdays, 7:45–8:45 p.m.
Yoga 102
Looking for a next step after taking our Intro to Yoga series? Our new Yoga 102 offering is for you! Patty Adams leads you through a continuing basics class in a progressive setting. Mondays, 5:30–6:45 p.m., March 10–31. $50 for four weeks, or drop in to a single session for $15. Details →
Go Slow: Mindful Yoga Practices for a Balanced Life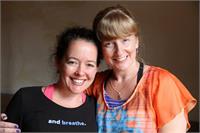 This two-hour workshop with experienced yoga teachers Sierra Weaver and Nicole Mark will explore the benefits of some of the more contemplative, inwardly focused yoga practices including yin, restorative, mindfully paced flow, and meditation. Saturday, March 29, 1:00–3:00 p.m. $35; $30 before 3/15. (Or enjoy the presentation at Carrboro Yoga on March 22!) Details →
Partner Yoga Playshop
Looking for a new way to connect with someone you love—including yourself? This creative and fun playshop with Patty Adams and Linda Chupkowski is sure to offer you many ways to engage in body and heart. Improve communication, sensitivity, and listening abilities as you stretch, strengthen, and support one another in partner stretches, paired poses, Acro Yoga, and Thai bodywork. Bring a partner or a friend, or we'll match or partner with you. Sunday, April 13, 1:00–3:30 p.m. $30 solo; $25 before April 4; $50 duo; 10-percent discount for Valentine's Day Partner alums. Details → 
Yoga & Essential Oils
Engage your senses and experience deeply therapeutic yoga in our two-part series on yoga and essential oils. Anna Cordova will lead the asana, while Jane Howard Crutchfield applies essential oils specially chosen to enhance your experience of each pose. Enjoy both sessions ($55), or either one independently ($35/$30 early). Details →
Elevate (invigorating practice), Saturday, April 19, 1:00–3:00 p.m.
Yinsence (tranquil practice), Saturday, April 26, 1:00–3:00 p.m.
Back Care Yoga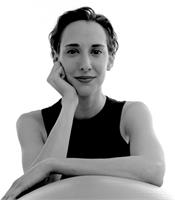 Join specialist Sara Hauber for one or both of these workshops designed to help you practice pain-free and maintain a healthy back:
Happy Hips and a Healthy Back, Saturday, May 17, 1:00–3:00 p.m.
Yoga without Back Pain, Saturday, May 24, 1:00–3:00 p.m.
Enroll in both for $55 before May 10, or either for $35, with an early bird rate of $30 up to a week ahead. Details →
Amy Matthews and Leslie Kaminoff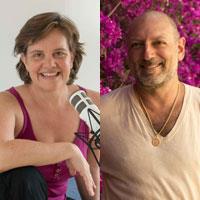 We are delighted to welcome Amy Matthews and Leslie Kaminoff to the Carrboro Yoga Company Saturday and Sunday, May 17–18. Leslie and Amy are co-authors of the bestselling book Yoga Anatomy and teach the anatomy segment of our yoga teacher training. Their shared respect and fondness, along with complementary approaches to similar topics, challenge one another to deepen their own perspectives, an enlightening experience for all present. Join us for this rare event—and sign up now, as it will fill! Details →
First Class Free
You've got to start somewhere. Come in and explore everything yoga has to offer you. Our experienced, inspiring staff are skilled in working with students of all levels. Do what you can, rest when you like. Just wear comfortable clothes and bring a sense of playfulness.
If you're local, your first class with us is free. Sign up online or simply walk in a few minutes before class to get set up. And if you're visiting from out of town, we look forward to being your yoga home in Durham and offering recommendations of activities for your stay.